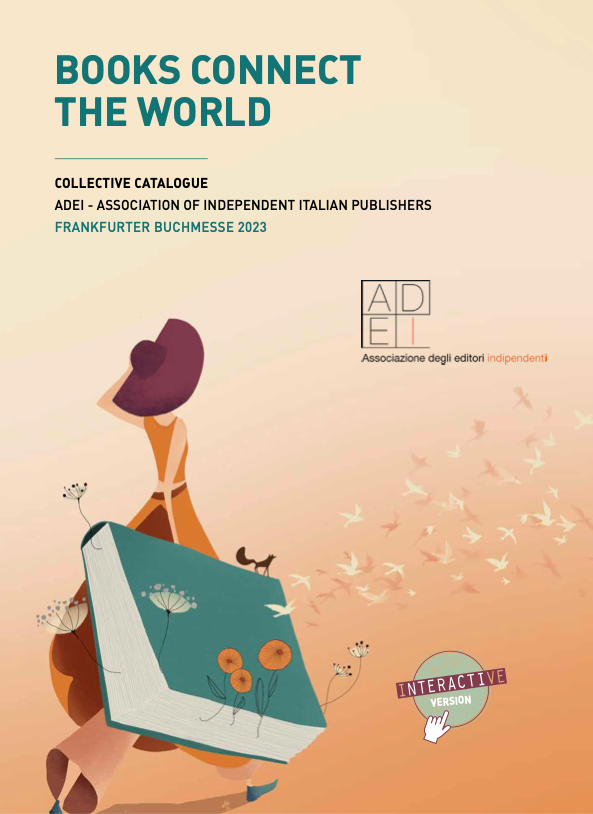 ADEI – Associazione degli Editori indipendenti italiani i.e. Association of Italian Independent Publishers – represents about 220 independent publishers, some Regional Associations, and is the promoter of an important independent book fair that takes place both in Milan and Genoa.

This international catalogue, published for the 2023 Frankfurter Buchmesse, is a signal of the liveliness and variety of ideas, projects, and colours of the Italian 'indie' World. It marks an important step towards openness to debate not only among publishers, but also with book organizations, associations, and book events all around the World.
How to navigate in the online catalogue
By clicking on one of the categories listed below you will have access to the interactive catalogue where you can refine your search at your leisure. The cross-selection of one or more categories and/or one or more themes will automatically generate a selection of titles that match the chosen characteristics. You can also use keywords by entering them in the "free text".
Both the categories and the themes have been chosen with particular attention to the trends found in the editorial productions of recent years; for example, in the categories you will find the "hybrid text" (fiction-non-fiction) or the "audiobook", and among the themes "social inequalities" or "LGBTQ+".
Then clicking on the "+" symbol, in the upper left of the individual covers, you can access the complete page that also contains the link to the publisher's website, where you can view the entire catalogue. Once the search is complete you can print it on paper or in .pdf, or save it in .csv format by clicking on one of the buttons below.